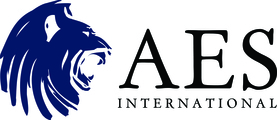 Senior Associate - Wealth Management
Description
AES International is looking for next-generational missionaries with extraordinary skills to help accomplish our mission of transforming an industry into a profession. An impactful, challenging and rewarding role for a professional searching for a different type of organisation with a massive mission.
If you are passionate about helping people and would like to accomplish something, join us in our mission to create positive change and let's begin our journey to make the world healthy, wealthy and wise.

The role of the Senior Associate is to deliver outstanding financial planning advice to AES clients in line with the strategy directed by the Client Service Advisers. This role will oversee the client work within the team and act as a role model for all junior staff.
Where appropriate this role may also include management responsibilities and may have opportunity for development of business development skills.
Primary Responsibilities:
Provide AES clients with outstanding financial advice on investments, cashflow planning, pension planning, inheritance tax and estate planning
Support Client Relationship Advisers to set and execute client relationship strategy and be accountable for delivering revenue targets
In conjunction with the Client Relationship Advisers, develop and maintain strong relationships with clients actively working as a AES ambassador promoting the AES client value proposition and driving engagement and positive client outcomes
Be a brand ambassador for AES and actively promote all services
Always comply with the regulatory and legal environment
Main Duties
Client Service Delivery
(Value – Make it Happen)
Support the Client Service Advisers to develop and execute a client service strategy to ensure that existing clients are managed to the highest standards
Support the Client Relationship Advisers with commercial management and quality control ensuring all client fee negotiations and renewals are seamless and all client work is of the highest standards
Identify opportunities within existing client groups and ask for referrals at client meetings when appropriate
Achieve Good Client Outcomes
(Value – Lead from the Front)
Support Client Relationship Advisers ensuring consistent high quality of service to clients to drive engagement and keep attrition low
Proactively identify opportunities to improve the client experience and take appropriate action to engage with relevant internal stakeholders to drive client satisfaction and positive client outcomes
Oversee all client work within the client bank they are responsible for and liaise with Client Service Advisers to ensure that work is distributed in the most timely, effective and efficient way
Staff Management and Working as a Team
(Value – Working Together)
Cultivate the values and behaviours of AES within the organisation
Work closely with colleagues to ensure that all clients receive excellent service and that all marketing and cross-sell opportunities are maximised
To manage in conjunction with the Client Service Advisers the workflow of the team to ensure work is completed within agreed SLAs
Hold regular 121s with junior members of the team
Achieve Performance Targets
(Value – Thinking with Purpose)
To achieve agreed performance targets for the teams e.g. revenue, compliance, client reviews, and accuracy of work
To participate in and/or support key projects and practice/technical initiatives across the business as required
To achieve the right outcomes for clients
Conduct
(Value – Be the Difference)
Ensure team complies with the regulatory and legal environment
Be a brand ambassador for AES and actively promote all services, our values and behaviours to ensure good client outcomes and meet our conduct responsibilities
Keep abreast of all technical research, legislative and regulatory change and share knowledge with the team
Ensure technical knowledge is up to date and that CPD requirement is met
Requirements
Knowledge and Qualifications
Degree or equivalent qualification
To hold a QCA L4 qualification
Skills and Attributes
Strong organisational skills
Excellent communicative and interpersonal skills (presentational; listening; diplomacy; influencing)
Clear commitment to an effective and efficient organisation
Proven record of delivering all work accurately and on time and to agreed SLAs
Ability to:
Think strategically, anticipate future consequences and trends and incorporate them into the organisational and/or team plans
Work effectively as a member of a team
Relate well to staff across AES
Initiate projects and take responsibility for continuous improvement
Work under pressure and to tight deadlines
Experience
Results-proven track record of exceeding goals
Proven track record of taking responsibility for ensuring delivery of outstanding service to clients
Proven track record of effectively communicating with clients and resolving client queries
Evidence of active participation in client meetings
Where appropriate evidence based examples of leadership and development of people
Minimum 3-6 years' experience in related industry.
Benefits
Private medical insurance
Life Assurance
Professional qualification support and membership fees
Training and unlimited books
Profit share
Birthday holiday
Annual flight allowance
Pension/EOSG
Free financial planning
Reduced admin fees on Index Account
Volunteering Time Off
Employee Referral Scheme
Long Service Award
Rewarding Excellence
Upload your photo
Please provide an image in PNG, JPG or JPEG format.