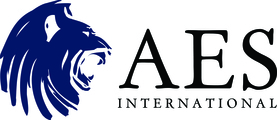 Senior Associate - Administration (Wealth Advice)
Description
AES International is looking for next-generational missionaries with extraordinary skills to help accomplish our mission of transforming an industry into a profession. An impactful, challenging and rewarding role for a professional searching for a different type of organisation with a massive mission.
If you are passionate about helping people and would like to accomplish something, join us in our mission to create positive change and let's begin our journey to make the world healthy, wealthy and wise.
Requirements
Key Purpose of Role:
The Senior Associate is primarily responsible for enhancing the operational efficiency of the Wealth Advice team, as well as providing a broad range of support in the provision of advice (front office) and the high‐quality ongoing service to prospective and existing clients. The Senior Associate plays a key role in contributing to, and enhancing, the overall client experience and will liaise with both front office and back office to achieve this goal.
To be a leader on the administration side, alongside existing Paraplanning team, and represent the front office in strategic huddles, and internal meetings where appropriate.
The role requires an individual who is experienced in working to deadlines, prioritising workload, project management and providing a high level of client service; and who can also train and oversee the associates in the Wealth Advice Client Services team whilst also working in conjunction with the sales function of the team.
Primary Responsibilities:
To lead day-to-day advances toward our administration team mission.
To eliminate, automate or delegate business as usual tasks
Develop underlying team members to take over your role, so you can progress.
Supporting the Associate Director & Director; deputising in their absence, being the first point of contact for queries from both advisory and non-advisory colleagues.
To monitor the client experience and enhance the service proposition.
Coordinating daily, weekly and monthly business as usual, while also having clear oversight of all tasks.
Maintain procedural controls whilst identifying and mitigating risks.
Carry out ad hoc project work and tasks, as required by the department, to improve operational efficiency.
Main Duties
Client Service Delivery

(Value – Make it Happen)
Ensure that all relevant clients are set for the correct SLA:

All clients have the relevant reviews and valuations scheduled
Ensure correct documentation prepared for these - Annual valuations, meeting packs, fact find, proforma
Checking that the required servicing level is carried out
Ensuring clients have online access wherever possible
General query handling and client liaison across various communication media

Client issue resolution
Manage confidential and sensitive documents
Maintain electronic filing systems
Process reports and tracking progress of business
Achieve Good Client Outcomes
(Value – Lead from the Front)
Interact with providers, clients and advisers (through email and telephone, and face to face)
Ensure clients are treated fairly, in accordance with regulatory guidelines
Oversight of new business applications and dealing instructions to ensure they are monitored and processed through to completion
Liaise with product providers on new business applications, dealing instructions, surrenders and all other adhoc queries
Staff Management and Working as a Team
(Value – Working Together)
To improve operational standards of existing team members.
To review existing policies and procedures and to work extremely closely with Business Operations to help automate processes and improve efficiencies.
Cultivate the values and behaviours of AES within the organisation
Work closely with colleagues to ensure that all clients receive excellent service
To manage team workflow to ensure work is completed to agreed standards
Hold regular 121's and appraisals with and otherwise manage Associates


Achieve Performance Targets
(Value – Thinking with Purpose)
To achieve agreed performance targets
To participate in and/or support key projects and practice/technical initiatives across the business as required
To achieve the right outcomes for clients
Conduct
(Value – Be the Difference)
Be a brand ambassador for AES and actively promote all services, our values and behaviours to ensure good client outcomes and meet our conduct responsibilities
Take steps to pass examinations
Keep abreast of all technical research, legislative and regulatory change and share knowledge with the team
Ensure technical knowledge is up to date and that CPD requirement is met
Ensure team complies with the regulatory and legal environment
Person Specification
Knowledge and Qualifications
Degree or equivalent qualification
Windows system, CRM and online systems
5+ years' experience in the finance industry
Skills and Attributes
Strong organisational skills
Excellent communicative (written and oral) and interpersonal skills (presentational; listening; diplomacy; influencing)
Clear commitment to an effective and efficient organisation
Proven record of delivering all work accurately and on time and to agreed standards
Ability to:
– Think operationally, anticipate future consequences and trends and incorporate them into the organisational and/or team plans
– Work effectively as a team manager
– Relate well to staff across AES
– Initiate projects and take responsibility for continuous improvement
– Work under pressure and to tight deadlines
Experience
Results-proven track record of exceeding goals
Proven track record of taking responsibility for ensuring delivery of outstanding service to clients
Proven track record of effectively communicating with colleagues
Where appropriate evidence-based examples of leadership and development of people
Minimum 5 years' experience in related industry.
Benefits
Private medical insurance
Life Assurance
Professional qualification support and membership fees
Training and unlimited books
Profit share
Celebration holiday
Annual flight allowance
Pension/EOSG
Free financial planning
Volunteering Time Off

Employee Referral Scheme
Long Service Award
Rewarding Excellence