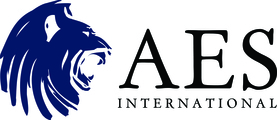 Senior Associate - IT (Database Developer and Systems Analyst)
Description
AES International is looking for an analytical and enthusiastic geek to help accomplish our mission of transforming an industry into a profession. An exciting and challenging role for an IT professional searching for a different type of organisation with a massive mission.
If you are passionate about developing great systems and would like to accomplish something, join us in our mission to create positive change and begin your journey to make the world healthy, wealthy and wise.

The Database Developer and Systems Analyst role is a senior associate career level at AES. It is a dual role to provide integration and automation solutions to internal clients by analysing data and information systems and providing technical solutions to promote operational efficiencies and provide a means to report this data as required for operational tracking and decision making. This role is placed within the IT department working alongside IT support services. This is a role that requires a significant amount of initiative, self-reliance and lateral thinking.
Primary Responsibilities:

Provide data integration solutions across disparate applications, systems and cloud services
Identify and provide solutions for areas where automation of processes is possible using data integration
Provide solutions for extract, transform, load (ETL) development for data warehousing and analysis
Provide a means of data reporting as required for internal clients
Support and assist the general IT service functions as required
Main Duties
Client Service Delivery
(Value – Make it Happen)
Liaise with operational clients to identify opportunities for automation of processes and integration between systems
Develop user requirements, design, implement and deploy solutions
Manage and conduct user acceptance testing for developed solutions
Manage and administer full lifecycle of data automation and integration projects
Perform ETL tasks on disparate IT systems
Ensure data handling and solutions are compliant with GDPR and other regulatory requirements
Manage client expectations and build rapport
Plan and communicate tasks and report progress to Team Leader and other clients
Research and identify solutions to systems integration issues
Prepare accurate and timely reports
Document technical knowledge in the form of notes and manuals
Achieve Good Client Outcomes
(Value – Lead from the Front)
Provide IT management in projects
Manage responses to employees in a timely, effective and efficient way, with a high degree of accuracy
Staff Management and Working as a Team
(Value – Working Together)
Cultivate the values and behaviours of AES within the organisation
Work closely with colleagues to ensure that all employees receive excellent service
To manage team workflow to ensure work is completed to agreed standards
Hold regular 121s and appraisals with and otherwise manage Associates
Achieve Performance Targets
(Value – Thinking with Purpose)
To achieve agreed performance targets
To participate in and/or support key projects and practice/technical initiatives across the business as required
To achieve the right outcomes for clients
Conduct
(Value – Be the Difference)
Be a brand ambassador for AES and actively promote all services, our values and behaviours to ensure good client outcomes and meet our conduct responsibilities
Take steps to pass examinations
Keep abreast of all technical research, legislative and regulatory change and share knowledge with the team
Ensure technical knowledge is up to date and that CPD requirement is met
Ensure team complies with the regulatory and legal environment
Requirements
Knowledge and Qualifications
Degree in IT, software engineering, information management or equivalent qualification is essential
Certified by Microsoft, ITIL, Project Management or similar technologies is a plus
Knowledge of various database programming languages including SQL, SSRS, Java, .NET, Visual C#
Knowledge of MS Azure, SharePoint, MS SQL server maintenance and administration
Knowledge of project administration
Knowledge of support for computer systems, mobile devices and other tech products
Skills and Attributes
Strong problem-solving, analytical and organisational skills
Excellent and solid skills in database programming, ETL and data analysis
Proven record of working with third-party APIs to perform ETL functions and develop data warehouses
Excellent English communicative (written and oral) and interpersonal skills (presentational; listening; diplomacy; influencing)
Clear commitment to an effective and efficient organisation
Proven record of delivering all work accurately and on time and to agreed standards
Ability to:
Think operationally, anticipate future consequences and trends and incorporate them into the organisational and/or team plans
Discuss and gain functional understanding and user requirements to deliver solutions
Relate well to staff across AES
Initiate projects and take responsibility for continuous improvement
Work under pressure and to tight deadlines
Diagnose and troubleshoot basic technical issues
Provide step-by-step technical help, both written and verbal
Experience
Proven work experience in database programming, ETL and data analysis
Results-proven track record of exceeding goals
Proven track record of managing software development projects and providing solutions autonomously
Proven track record of taking responsibility for ensuring delivery of outstanding service to clients
Proven track record of effectively communicating with colleagues
Minimum 4 years' experience in a similar role
Desirable
Experience working in the financial services sector
Good understanding of financial and accounts systems
Benefits
Private medical insurance
Life Assurance
Professional qualification support and membership fees
Training and unlimited books
Profit share
Celebration leave
Annual flight allowance
Pension/EOSG
Free financial planning
Reduced admin fees on Index Account
Volunteering Time Off
Employee Referral Scheme
Long Service Award
Rewarding Excellence