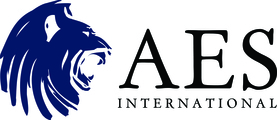 Senior Associate (Talent Acquisition)
Description
AES International is looking for a talented recruitment genius to help accomplish our mission of transforming an industry into a profession. We have strong views on the human capital challenge within financial services within the GCC, and this role will be crucial in helping us tackle the innumerable challenges of pioneering a professional career track comprised of the next-generational missionaries and preventing 'traditional' applicants from entry. An impactful, challenging and rewarding role for a professional searching for a different type of organisation with a massive mission.
If you are passionate about understanding people and would like to accomplish something, join us in our mission to create positive change and let's begin our journey to make the world healthy, wealthy and wise.

The role of the talent acquisition specialist is to implement the talent acquisition strategy and source, contact and recruit potential candidates through appropriate channels.
To be successful in this role, you require excellent communication skills to interact with candidates and internal teams. You should also be familiar with online and offline sourcing techniques, like networking at career events and searching for potential hires through resume databases.
You will place qualified candidates in a timely manner and build talent pipelines for our future hiring needs.
Primary Responsibilities:
These will be to conduct all the duties associated with identifying, sourcing and onboarding the relevant talent required to ensure the continued improvement of the AES talent pool. They will also assist other members of the HR team in tasks such as coordinating the talent management processes, responding to queries or escalated issues, and providing support to the Associate Director.
Main Duties
Client Service Delivery
(Value – Make it Happen)
Coordinate with hiring managers to define necessary requirements for open roles
Send recruiting emails to passive candidates and follow up when necessary
Browse resume databases and portfolio sites
Join social media groups and professional networks and interact with potential candidates
Advertise open positions to external networks
Ask for referrals from current employees, acquaintances and industry professionals
Maintain organised databases with candidates' data (e.g. in our ATS)
Attend job fairs and organise career events
Keep in touch with past applicants
Use Boolean search to look for qualified candidates for hard-to-fill roles
Conduct benchmark research on compensation and benefits for various positions and seniority levels
Measure source of hire and time-to-fill for each role
Research and recommend new sourcing tools and techniques
Resourcing and talent planning – implement an effective full life-cycle recruitment process from creation of job descriptions up to selection process. Ensure that end to end hiring process is completed and procedures have been followed
Ensure the talent acquisition and management strategy has been implemented throughout the organisation
Manage the onboarding and induction of new hires
Training and development - assist in conducting training needs analysis and coordinate learning and development initiatives for all employees, coordinate training sessions and seminars
Monitor HR metrics, KPIs and suggest improvements
Maintain awareness of market, industry trends and recruitment standards
Achieve Good Client Outcomes
(Value – Lead from the Front)
Support the HR team in improving HR services
Manage responses to internal clients in a timely, effective and efficient way, with a high degree of accuracy
Reviewing and updating job descriptions
Designing and helping to implement policies and procedures
Work closely and train Team Leaders on interviewing skills and techniques
Staff Management and Working as a Team
(Value – Working Together)
Cultivate the core values and expected behaviours within AES
Work closely with colleagues to ensure all clients receive excellent service
To manage workflow to ensure work is completed to agreed standards
Work closely with the Associate Director and provide support in implementing projects
Achieve Performance Targets
(Value – Thinking with Purpose)
To achieve agreed performance targets
To participate in and/or support key projects and practice/technical initiatives across the business as required
To achieve the right outcomes for clients
Researching and recommending improvements on HR services
Conduct
(Value – Be the Difference)
Be a brand ambassador for AES and actively promote all services, our values and behaviours to ensure good client outcomes and meet our conduct responsibilities
Ensure continuous professional development via relevant qualifications and self-study
Keep abreast of all technical research, legislative and regulatory changes and share knowledge with the team
Ensure their technical knowledge is up to date and that CPD requirements are met
Ensure the team complies with the regulatory and legal environment
Requirements
Person Specification
Knowledge and Qualifications
Advanced knowledge of sourcing techniques (including Boolean searches on LinkedIn)
Excellent communication and persuasion abilities
Time-management skills with the ability to handle multiple open roles simultaneously
Good decision-making skills
Degree level qualification at 2:2 or above
Strong organisational skills
Proven record of delivering all work accurately and on time and to agreed standards
Ability to:
Think operationally, anticipate future consequences and trends and incorporate them into the organisational and/or team plans
Relate well to staff across AES
Initiate projects and take responsibility for continuous improvement
Work under pressure and to tight deadlines
Experience
Headhunting
Minimum 5 years' experience working in the same capacity within a professional services firm
Experience with LinkedIn Recruiter
Hands-on experience with sourcing tools (e.g. resume databases and portfolio sites)
Manage HRIS (Workable, Taleo and other ATS)
Experience with full-cycle recruiting and onboarding
Familiar with coordinating talent management and development
Proven track record of taking responsibility for ensuring delivery of outstanding service to clients
Proven track record of effectively communicating with colleagues
Where appropriate evidence-based examples of leadership and development of people
Benefits
Private medical insurance
Life Assurance
Professional qualification support and membership fees
Training and unlimited books
Profit share
Birthday holiday
Annual flight allowance
Pension/EOSG
Free financial planning
Reduced admin fees on Index Account
Volunteering Time Off
Employee Referral Scheme
Long Service Award
Rewarding Excellence